When you get in your vehicle, you may not think twice about buckling your seatbelt for safety. Can the same be said when it comes to your pet? According to the American Pet Products Association (APPA), 70% of people traveling with their dogs are not restraining them. Using a proper restraint for your dog while in the car makes the ride safer for them as well as yourself.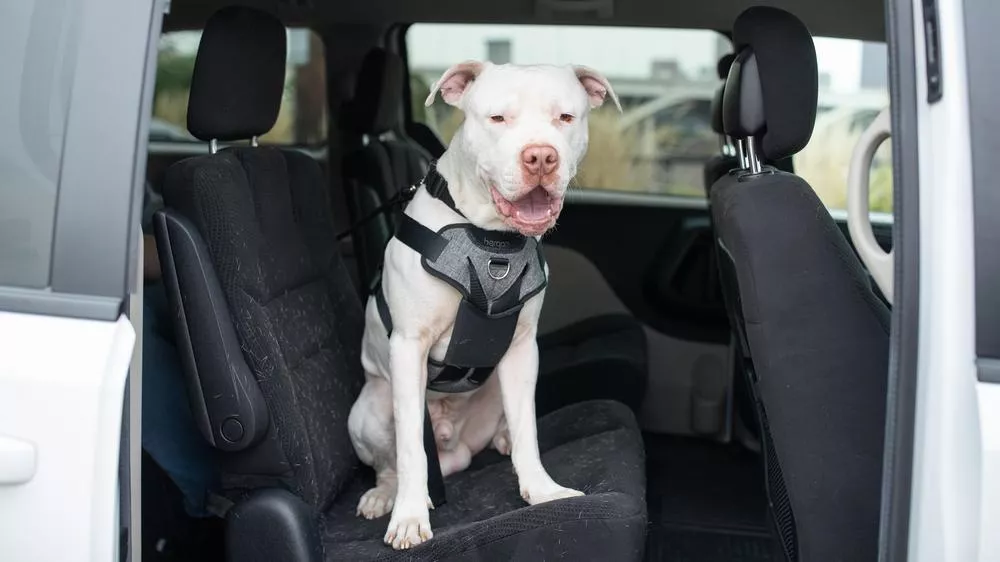 How does an auto restraint help drivers?
When your dog is restrained, it allows you to keep your focus on the road and avoid these three driving mistakes:
Hands off the wheel: petting your dog or holding the dog back.
Eyes off the road: looking at your dog or an obstructed view of the road because your pet is on your lap.
Mind off the task of driving: reacting to the dog pacing, jumping, barking, or possibly scratching the driver.
How does an auto restraint help pets?
Using a restraint while driving helps to keep your dog safe in the following ways:
Keeps them from interfering with your ability to drive.
Prevents falls or injuries due to sudden stops.
Potentially saves lives if you are in an accident.
What products are recommended when traveling with a pet?
Bergan® by Coastal offers a variety of products designed to make everyday travel comfortable, stylish, and most importantly – safe.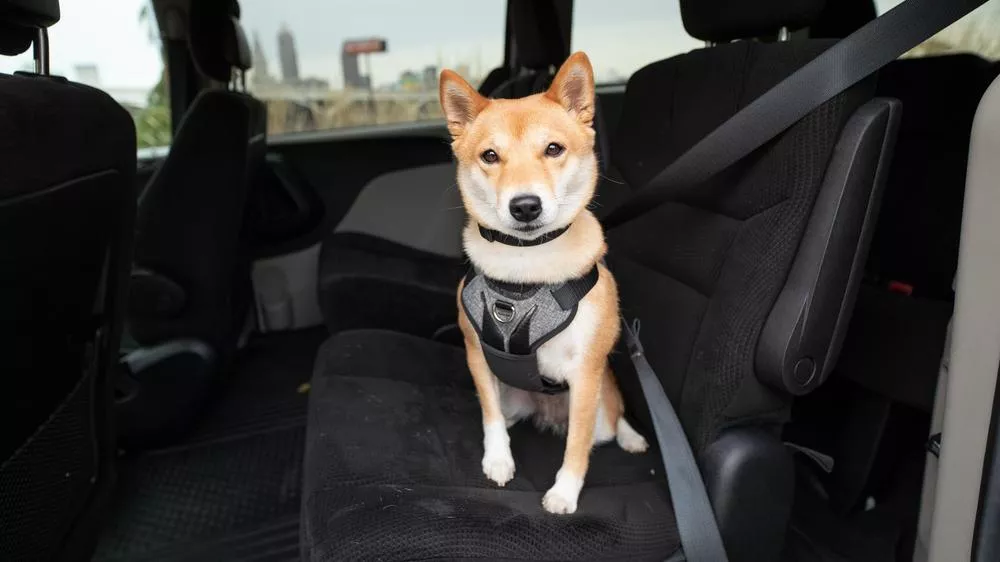 The Bergan® Auto Harness has proven durability and safety with its crash-tested design. The two loops on the back easily secure dogs with a seatbelt. When you arrive to your destination, connect a leash to the front D-ring and go. It features a step-in style that is easy to put on, and comfortable padded chest pad and soft nylon material.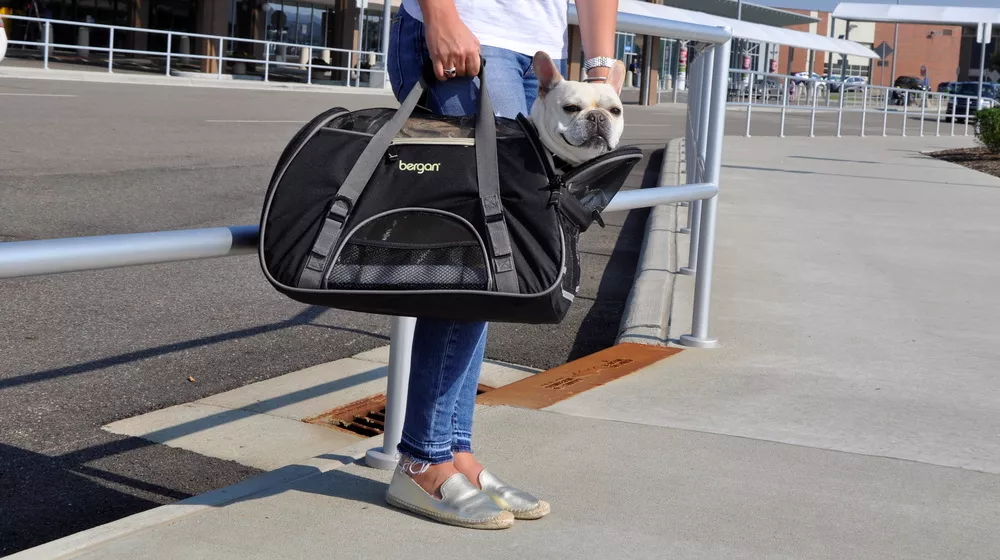 The Bergan® Comfort Carrier takes the stress out of traveling with a pet. The Comfort Carrier features breathable mesh panels and a washable fleece travel bed for your pet's comfort. The adjustable strap makes it easy to carry on the go while the safety-tested Seat-Belt Loop™ secures the carrier in the car.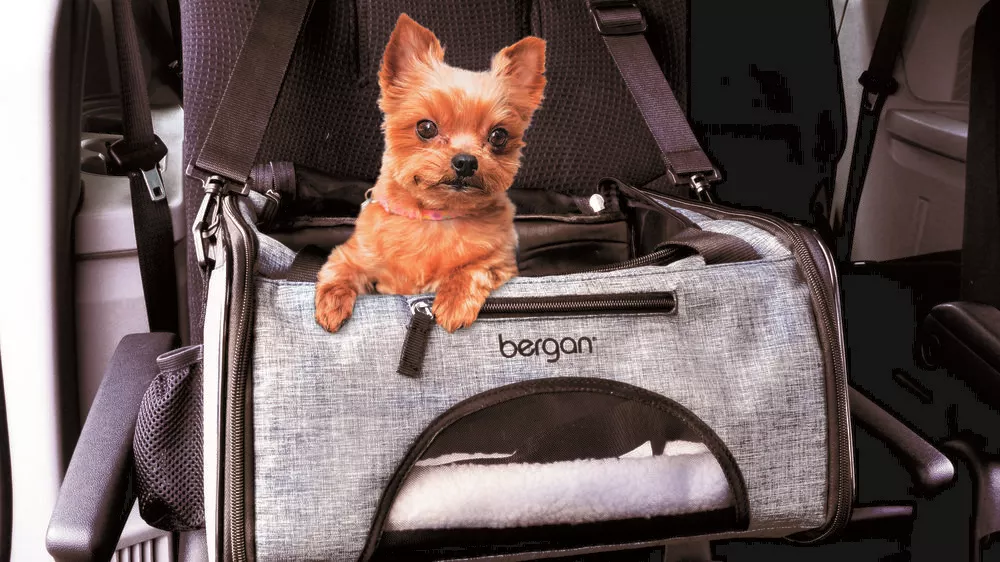 The Bergan® Booster Pet Carrier gives pet owners the best of both worlds when it comes to travel. The versatile design doubles as an over-the-shoulder carrier and a car booster seat for smaller pets. Attach the Booster Pet Carrier to your vehicle's back seat with the Seat-Belt Loop™ and once you have arrived at your destination you can pick the bag up and go.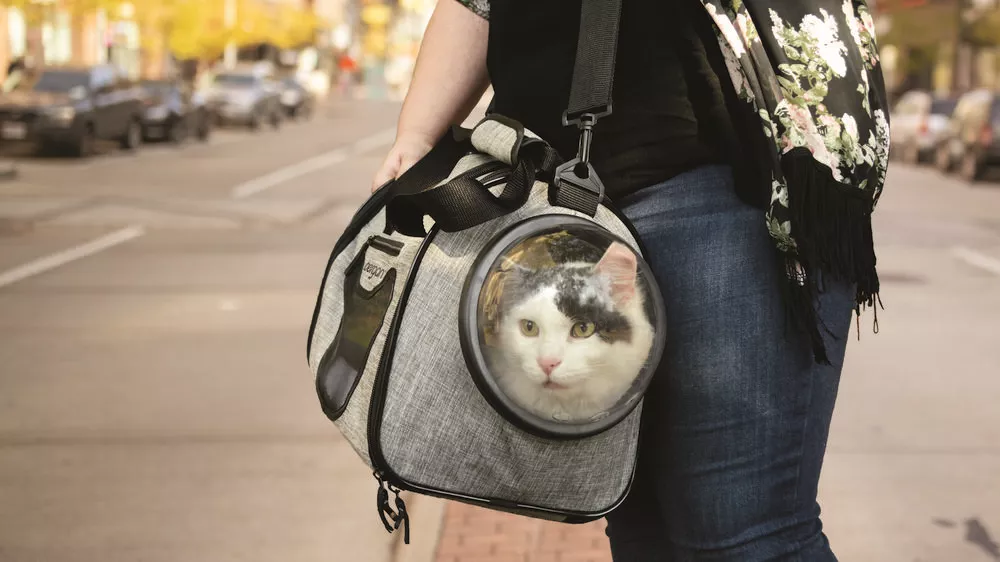 The Bergan® Cat Carrier helps to keep felines safe and secure while traveling. It features a panoramic viewing window, mesh ventilation, and a washable fleece base. It also features the Seat-Belt Loop™ for secure vehicle travel.
Paws to Click Initiative
Bergan® by Coastal created the Paws to Click initiative to inspire every pet owner to travel responsibly with their pets. The Paws to Click program raises awareness about the danger of traveling with unrestrained pets and how just one click helps protect you and your family. Paws to Click also helps support efforts to raise product standards within the pet industry. How can you get involved with Paws to Click? Simply spread the word and inform your loved ones, family, and friends about how the simple act of restraining a pet in a vehicle may prevent needless injury or accidents.